About Tava Yachi
Welcome to the home of Tava Yachi Entertainment. Our mission is to create interesting and compelling projects for you to enjoy. From High Fantasy to Science Fiction, we hope to build experiences for you to enjoy.
About Tava Yachi Entertainment
Tava Yachi Entertainment is an indie studio dedicated in bringing interesting stories to audiences. Founded to accomplish this, Tava Yachi is the representation of our dedication of delivering experiences that focus on story, characters, and worlds.
Founded in Canada by Luka Susak, in the hopes of working with talented team members to bring compelling works to audiences.
For all questions and comments regarding us or our games, you can contact us at [email protected]
About Tava Yachi the Character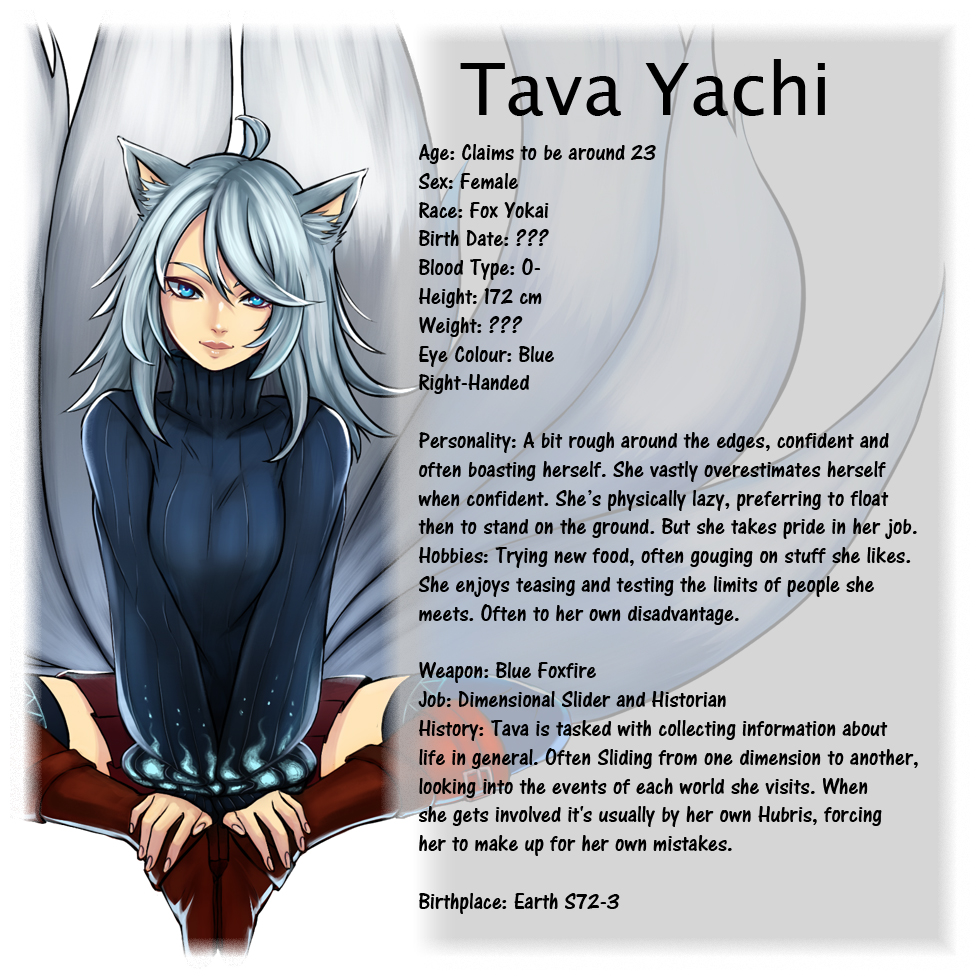 Social Media
Join our Discord
Our Youtube
Our Twitter
About our Staff Team
Luka
Founder, Project and Writer Lead
Contact: [email protected]
About Luka: Born Dec 1990. Luka is an Avid writer and reader of Fantasy Fiction. He founded Tava Yachi to bring compelling stories to those that like fantasy projects.
Brian
Web Designer and Programmer
Contact: [email protected]
About Brian: Born Oct 1990. Brian loves learning new things recently he learn how to code C# applications. Brian joined Tava Yachi to help bring Luka's stories to life!
GMchan
Character Artist
Contact: [email protected]
Art Page: https://gmchan.deviantart.com/
About GMchan:
Rachel
Character Artist
Contact:
Art Page:
About Rachel:
Special Contributors
These good folk have supported us on our crowdfunding ventures. Big props to them! See the full list here.